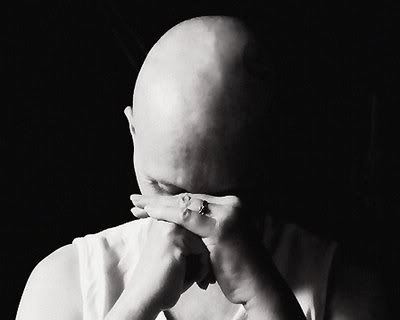 My niece-in-law sent me this email the other day.
Hello fellow bloggers, friends, and family-

I am writing you because I need help.

My mom has been battling breast cancer for the last 14 years. It has
spread to just about every part of her body. She is back on chemo and
to make matters worse, her and my dad have really been struggling for
the past 10+ years financially. There is a chance they will lose their
house in the next 6 months and even though my dad is working, it is
not enough to cover their house payment and utilities, not to mention
the many repairs the house needs. Thankfully my dad has insurance now,
but they have piles of medical bills from my moms health.

I wish I had a million dollars so I could take care of them and send
them on a long getaway to enjoy each other while they still have time.
But unfortunately, I don't have that kind of money.

My parents are good people, AMAZING people, and back when my dad was
well off, he was always helping others. They are not the kind of
people that like asking for help, so I am a bit nervous about how they
will react to this kind of attention, but they need help, and its as
simple as that.

So...I am going to hold an online auction to raise money for them. My
question for you is would you be willing to donate some of your
handmade items/art/services, whatever for the auction? And my other
question is, would you be willing to post it on your blog so the word
can get spread?

The date of the auction will be from December 11th through December 13th

Meet my mumsy here: http://helpingjenny.blogspot.com/
Please let me know if you can help! It would mean the world to my family.
Thanks,
Melissa Johnson

www.melissamaejohnson.com



I am donating a session and would LOVE your help! If you have been thinking about doing a session with me, this is the perfect way to do it. You can help someone in need and it will be tax deductible! You can go to

this

blog to bid on Dec.11-13.
If you have anything you would like to donate, please send an email to
helpingjenny@gmail.com
.