We pulled the kids out of school a little early so we could take the boat out to Willard Bay for family night. I tell ya, there's nothing like the sound and smell of the exhaust coming off the back of the boat and a good hard ski to put you right again! I am totally paying for it this morning though. After only about six of these turns I had to crawl back in the boat and I haven't been able to move much since!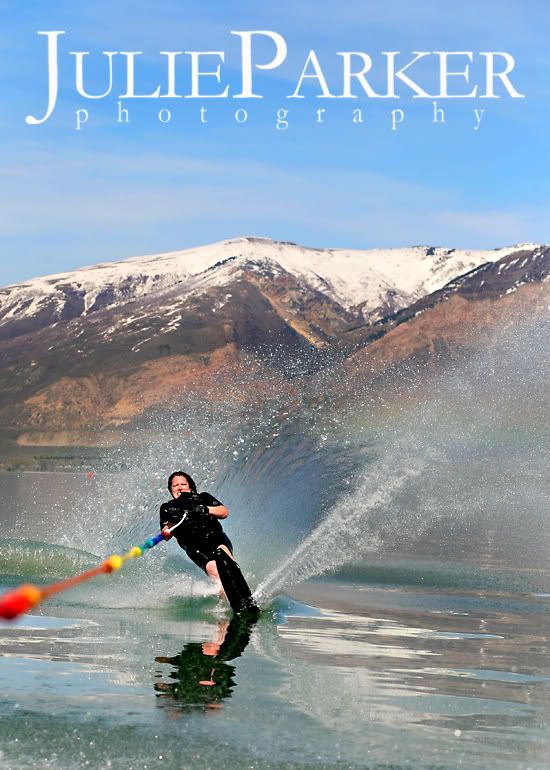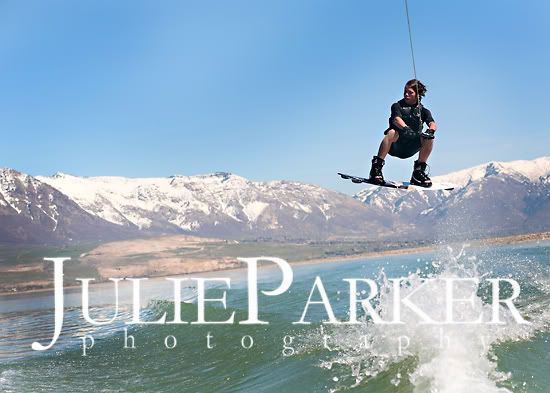 Dillon showing us his mad skills on the wake board.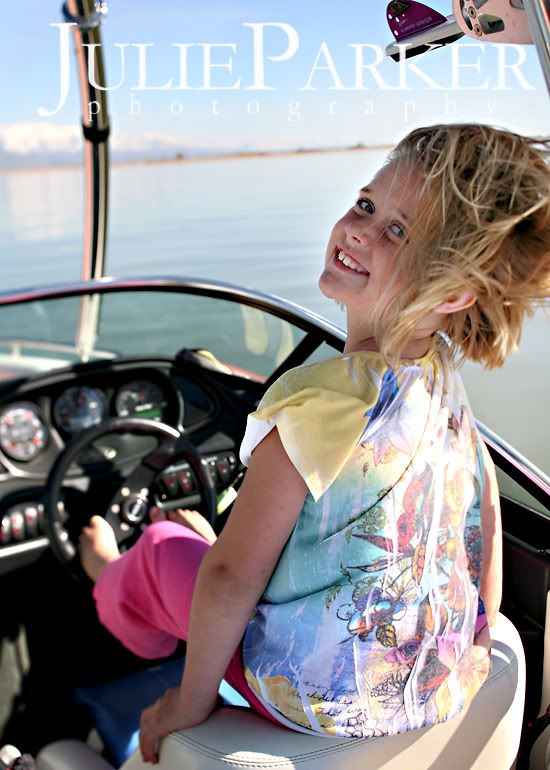 Avery loves to steer the boat with her feet.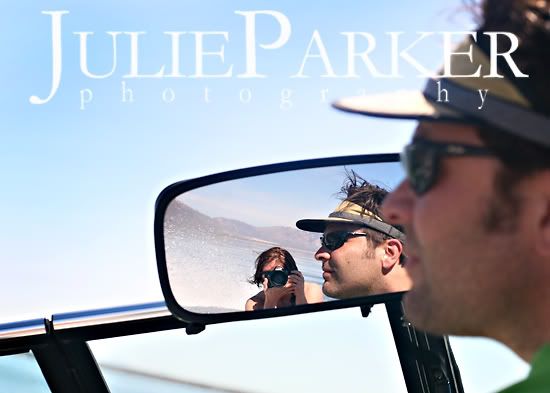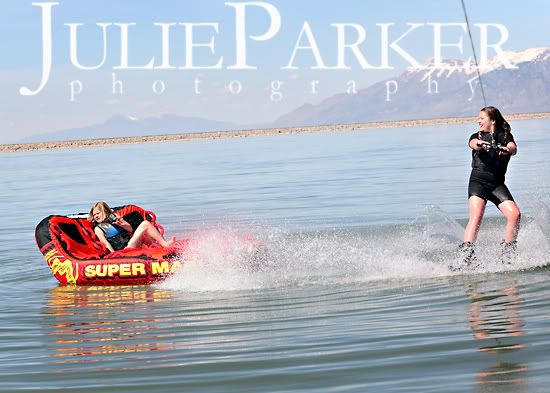 Mean sister!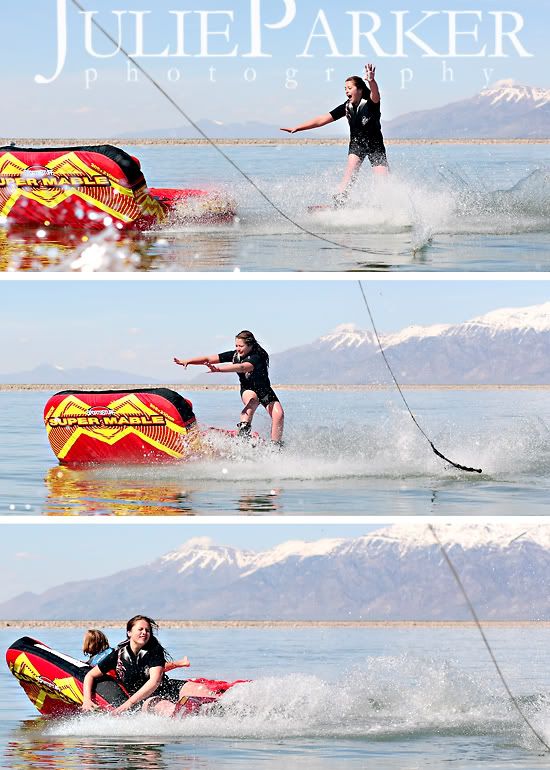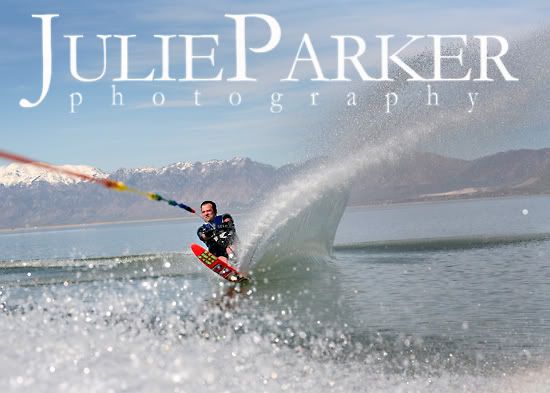 Check out that spray!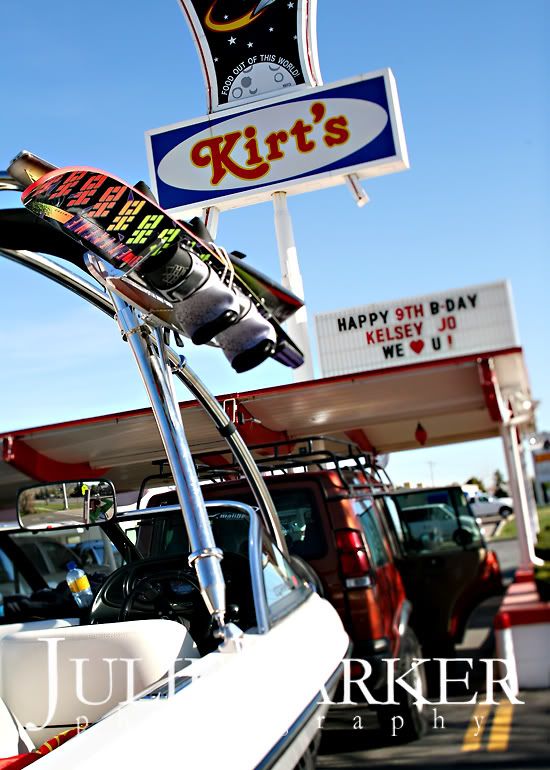 We finished the evening with dinner at kirt's Drive-in. I love spending time with my family and wish we could go boating everyday! Don't you love my hubby's ancient HO ski? He's going to get a Goode ski hopefully soon!