Man, this was a LOT of work!! I LOVE how it turned out though! I guess I would call the theme vintage campy picnic. We have a bowery across the street from my house with this little woodsy area that I used. The decorations were fairly inexpensive. I just used things from my house and borrowed the paper lanterns from my niece that she used for her wedding. The hardest part was trying to plan it all while keeping it a surprise!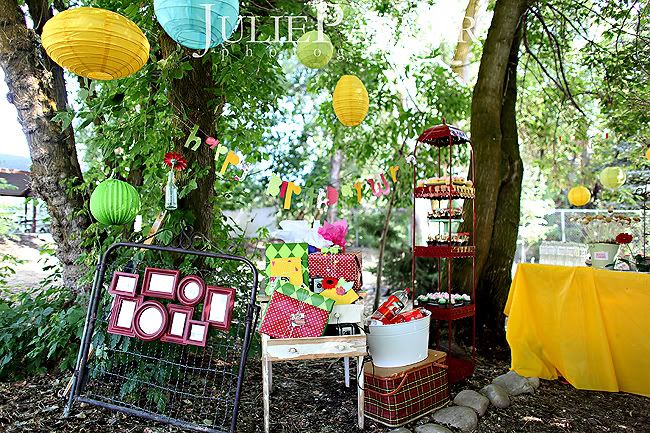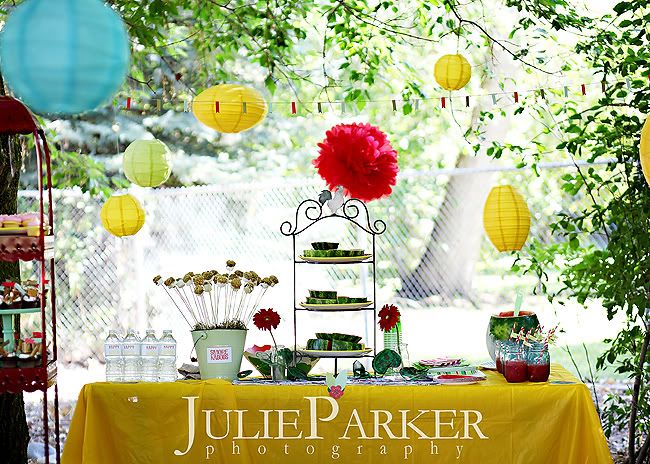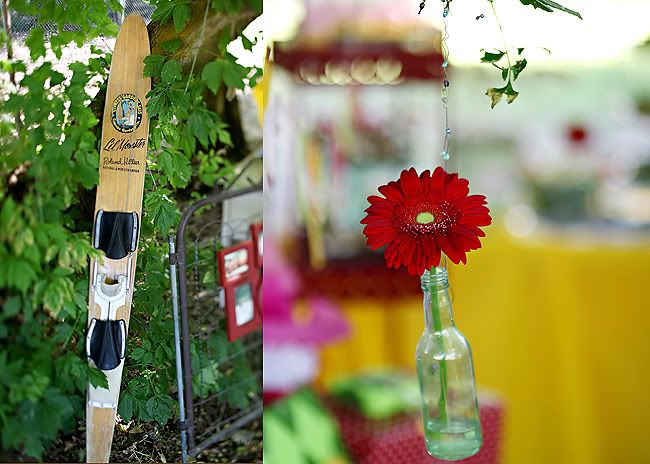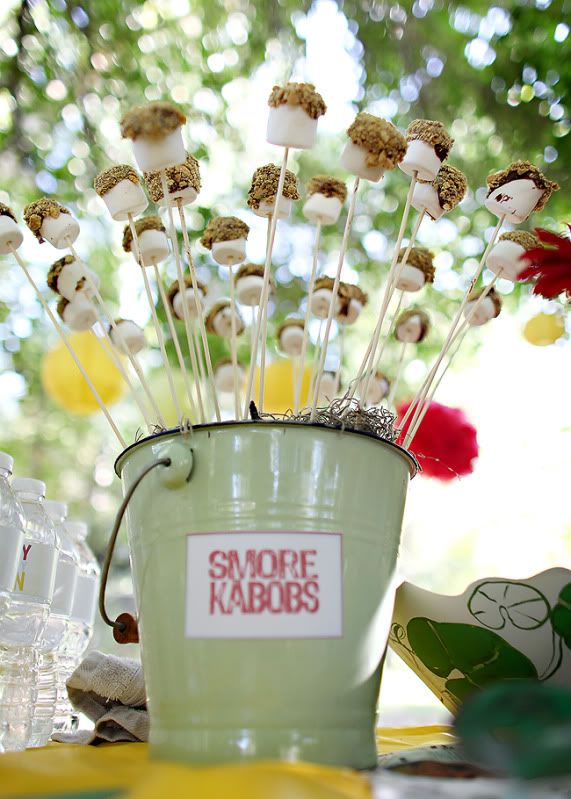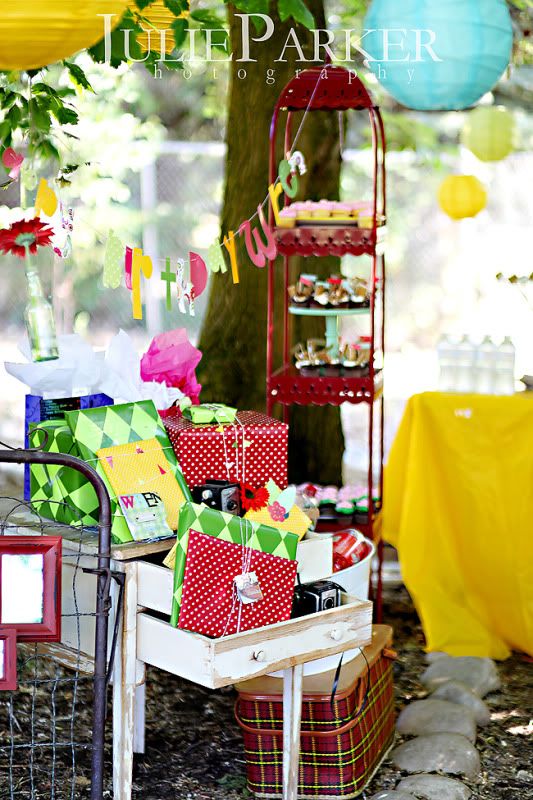 This watermelon punch was soooo good! I hollowed out a watermelon and put it in the freezer. Then I blended the pulp and added cherry 7 up to it.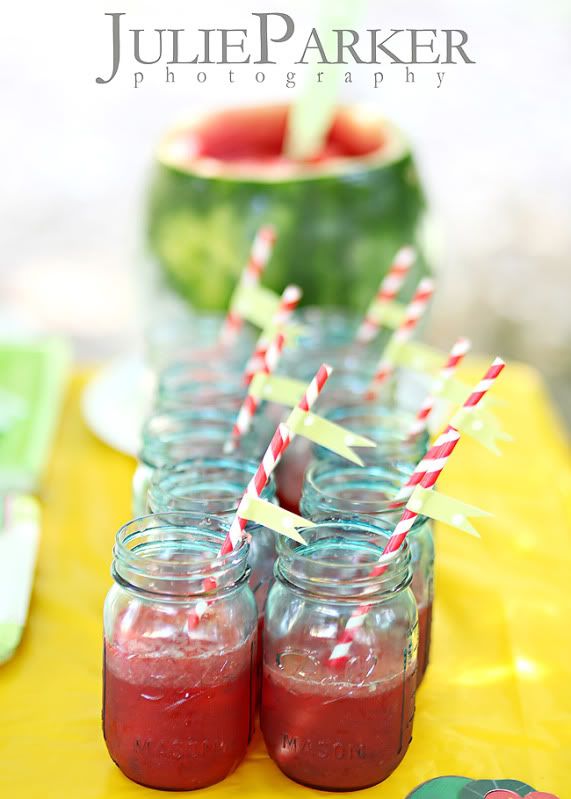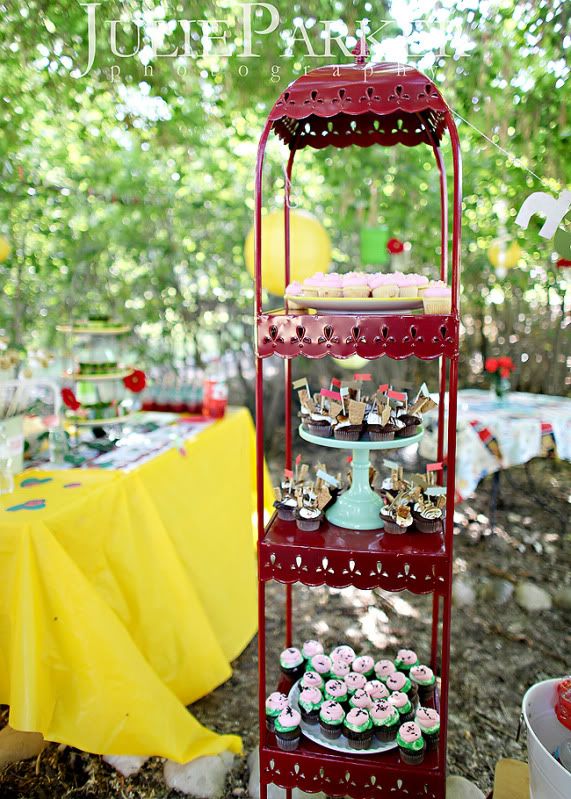 Whimsy Cupcakes made these adorable smore, pink lemonade and choc. coconut cupcakes for me!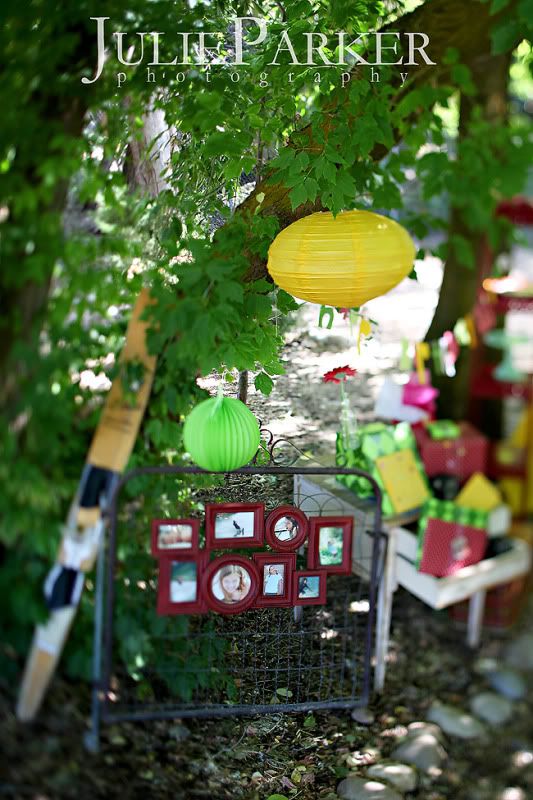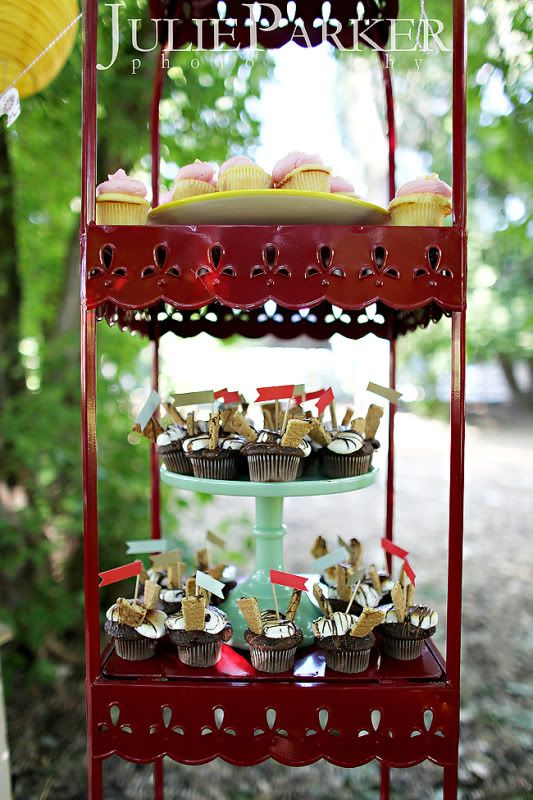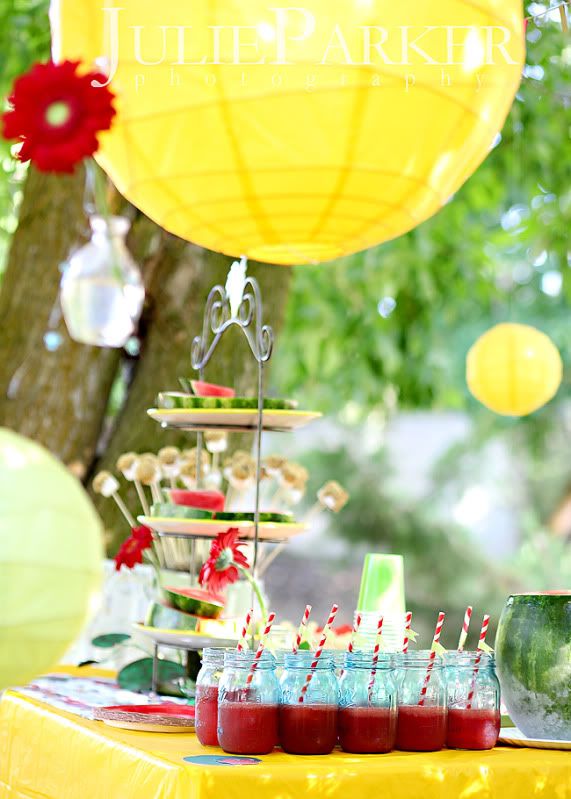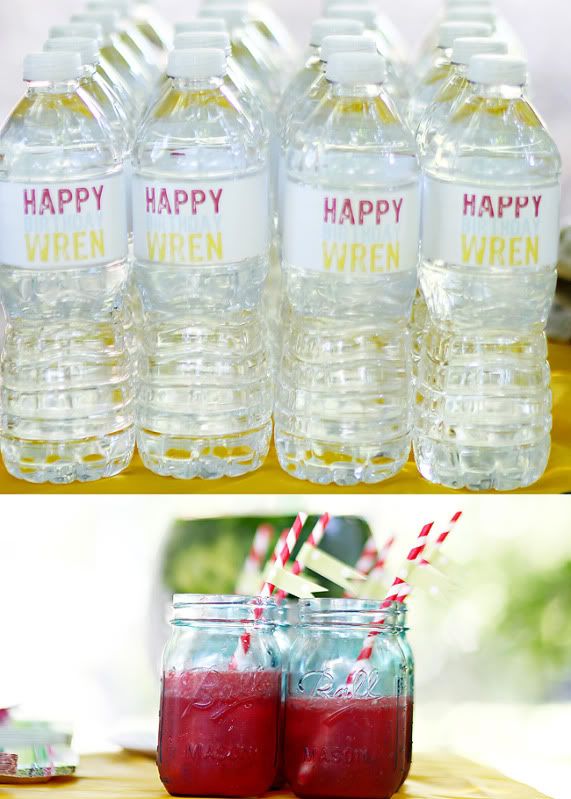 I know, I'm a dork! These sloppy joe stickers will only make sense to you if you have ever seen the lunch lady land skit on SNL with Chris Farly and Adam Sandler.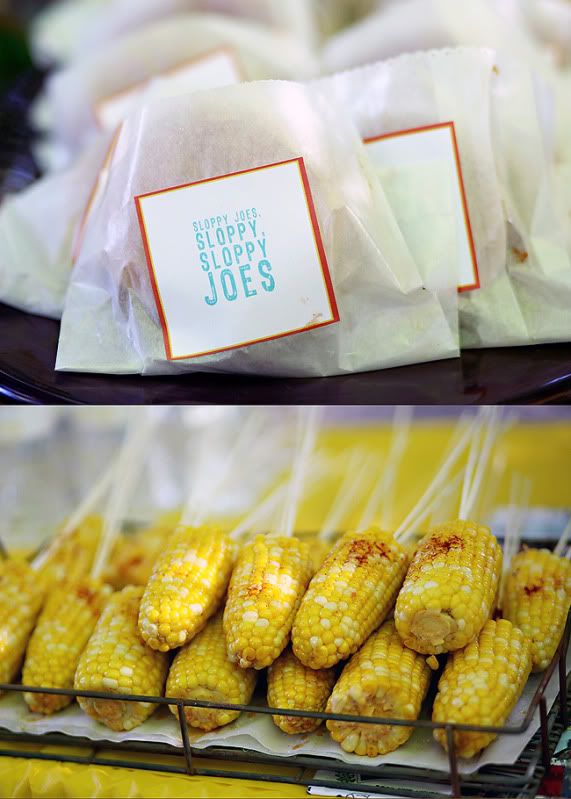 Wren absolutely adored her party, which made it totally worth it!